Are Moo.com Luxe Business cards worth your money? The short answer: Yes.
I run a freelance business and like any other small business or startup, cost is a big consideration in anything I do. That is why I was hesitant to buy Luxe by Moo initially. While the cards were beautiful, they costed 2-3 times more than normal business cards. Yet, I was eventually swayed by Moo's stellar reviews and decided to try them out.
My cards just arrived and I absolutely love them. Here are 5 reasons why these Luxe cards are worth every cent.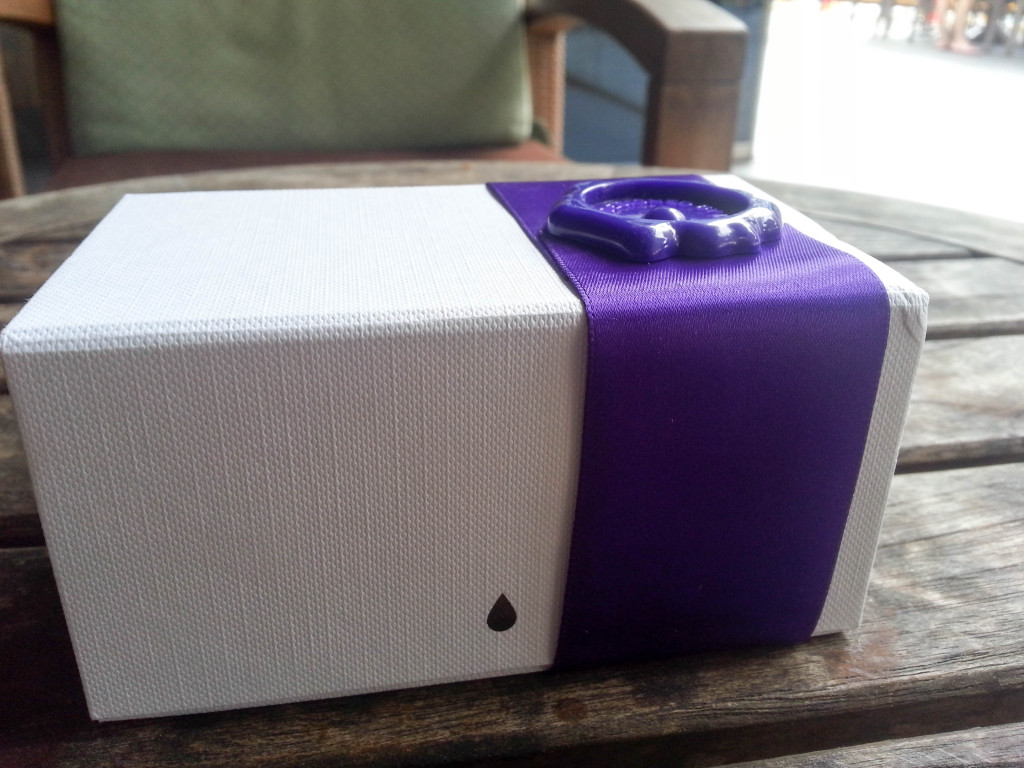 1. Great Service and Prompt Delivery
Moo.com has outstanding customer service. Any questions I had were mostly answered in this comprehensive FAQ. The chat staff were extremely friendly and helpful in my remaining queries. Moo's templates were really easy and simple for designers like me to use. You can also choose from Moo's large collection of curated designs.
I was pleasantly surprised to receive the Luxe package early – 20 days before the estimated arrival date. Moo lets customers track their orders every step of the way, and the printing stage took only 3 working days. The speed is simply unbelievable. In total, the package took less than 2 weeks to arrive in Singapore.
2. Stunning Packaging
Unboxing the package is a great experience in itself. The cards come in a wrapped, textured cardholder that is both beautiful and functional.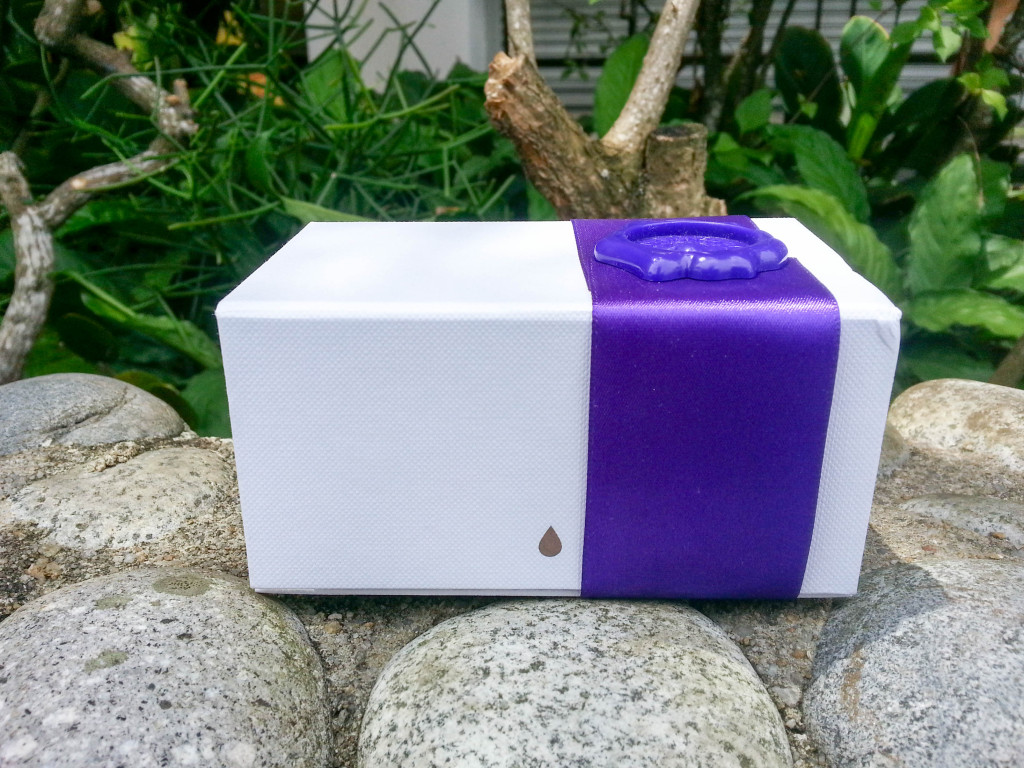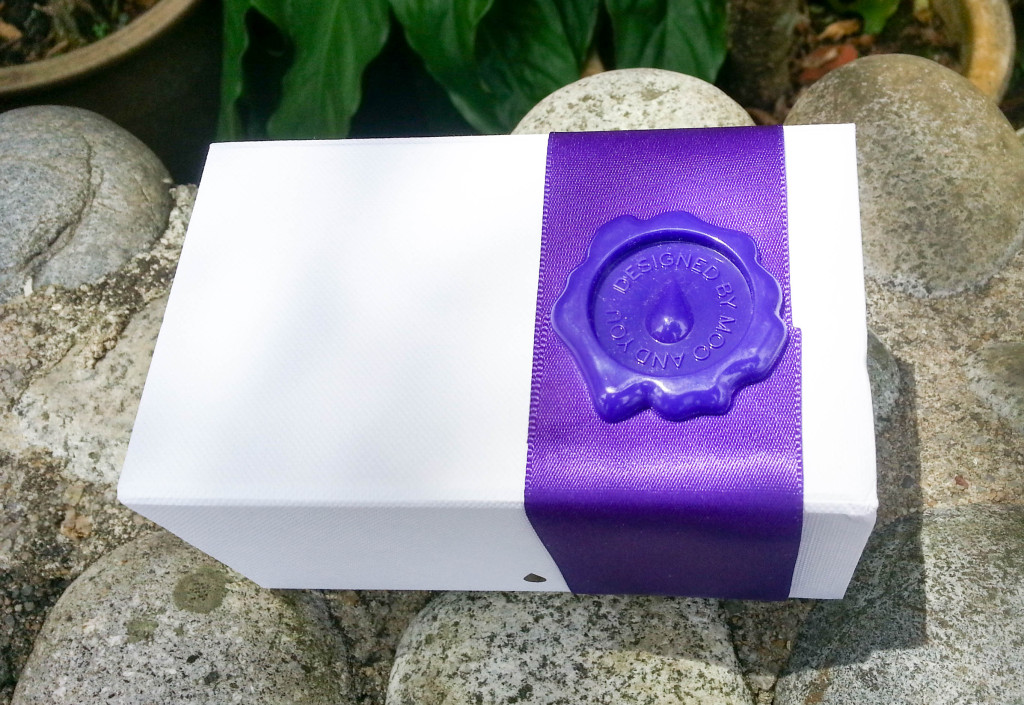 The cardholder is wrapped in a gorgeous ribbon. The faux-wax seal is a great touch, befitting the ultra-premium Luxe cards inside.
Opening the customised cardholder reveals the Luxe cards safely tucked inside. Round magnets secures the lid and it feels great to open and close the box. I love how the gap shows off the colourful seam on the edge of the cards.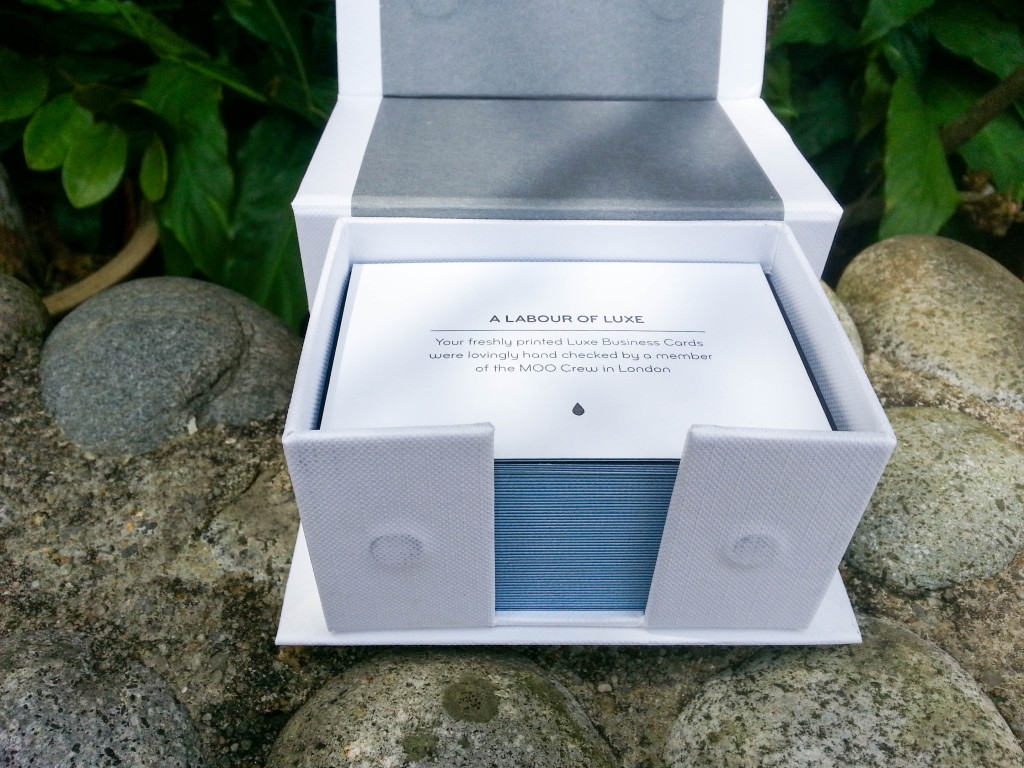 3. Sturdy Thickness & Weight
The first thing that strikes me is how sturdy the cards feel in my hands. It is no surprise that at 600gsm (most cards are only around 300gsm), the Luxe cards feels great and downright premium.
Each Luxe business card is made of 4 layers of quality Mohawk Superfine paper (what Moo calls Quadplex technology). It makes for a great card that doesn't bend easily.
The size of the cards are smaller than I had expected, but after giving several away I realise it is just the right size to fit inside wallets.
4. Premium Matte Printing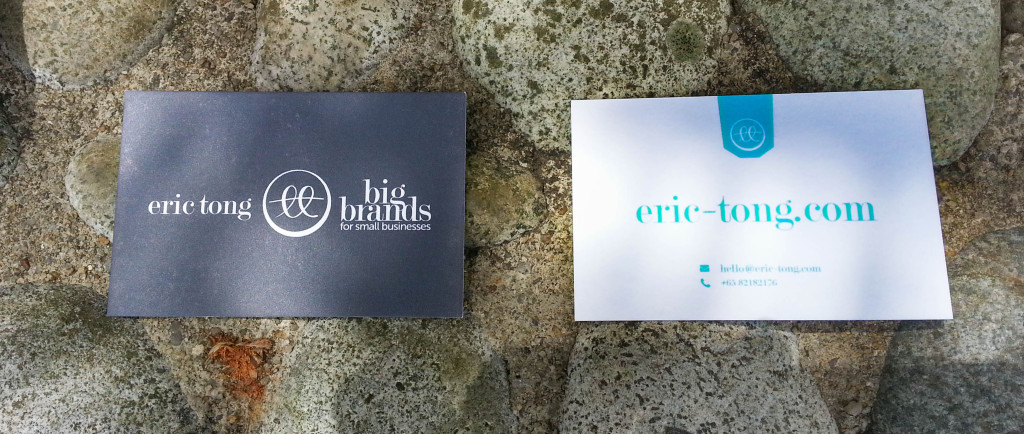 These pictures don't do the printing justice. These cards have a wonderful matte texture. It's smooth to touch, yet rough with just the right amount of premium texture. Coupled with Mohawk's Superfine paper, the printing alone gives a great first impression to the receiver.
One word of advice: After experimenting with Printfinity (free Moo service to print different designs on the back), subtle gradients don't fare very well with the matte printing. Very subtle shifts in colour are compromised to give the great matte texture, so I recommend using simple, contrasting, single-coloured elements!
5. Vibrant, Colourful Seam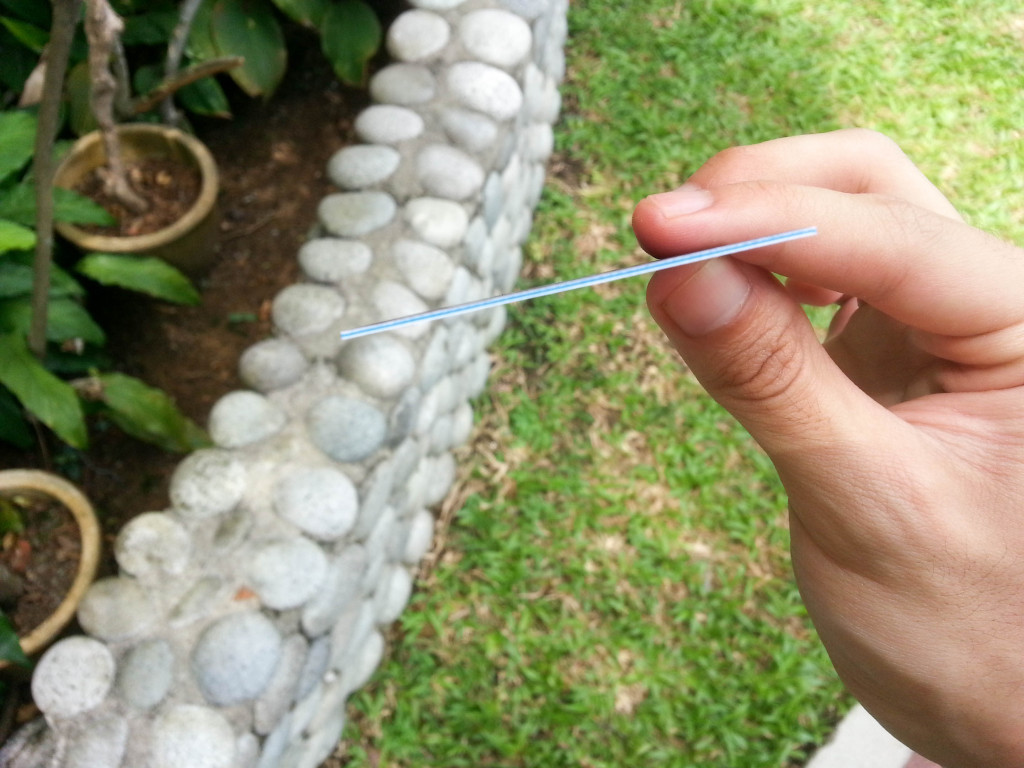 Lastly, Luxe is unique for the beautiful seams sandwiched between your designs. I went for bright cyan, but you can choose from red, black or vanilla. While it isn't as stunning as I had expected, the seam is still very beautiful and outstandingly executed.
The Verdict
First impressions are everything for startups and small businesses like mine. Luxe by Moo is a great way to introduce yourself and build credibility. The great texture and sturdy cards will win over any potential clients or investors instantly. The verdict? Worth every cent.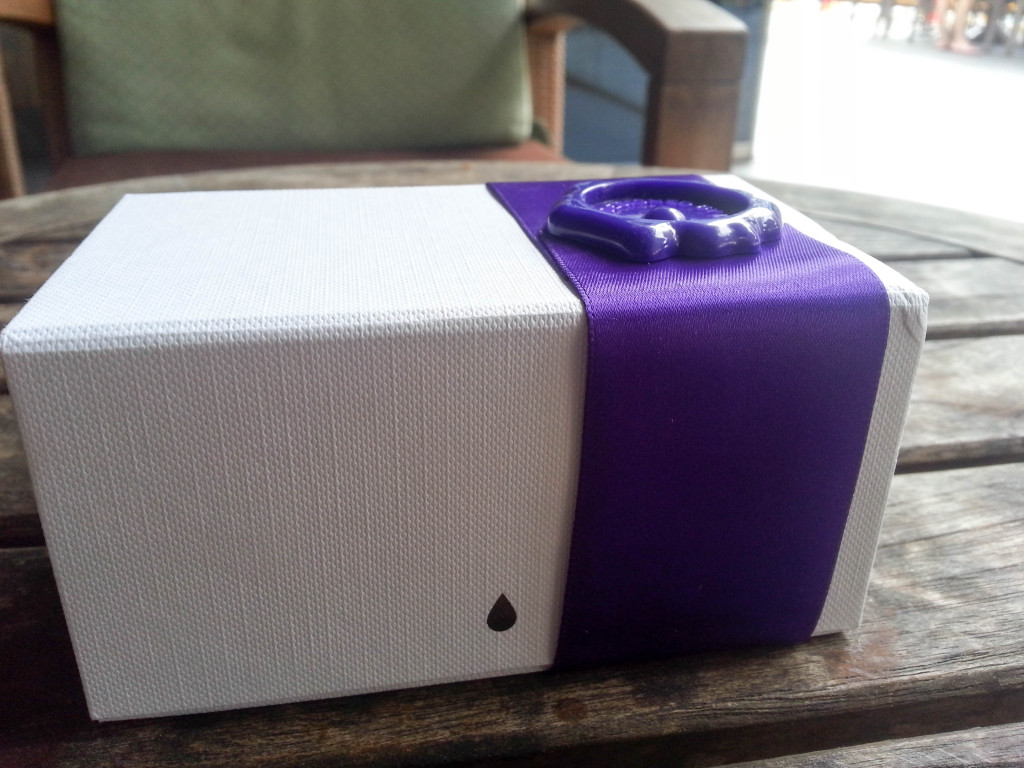 Get started with Luxe by Moo right away! For 10% off your first order, you can follow the link below:
25% discount for your Moo order
BONUS: Cardholder Secret
A great touch to the cardholder hides behind your Luxe cards. Markings show how many cards you have left – genius!